Pull-In and Spooling Operations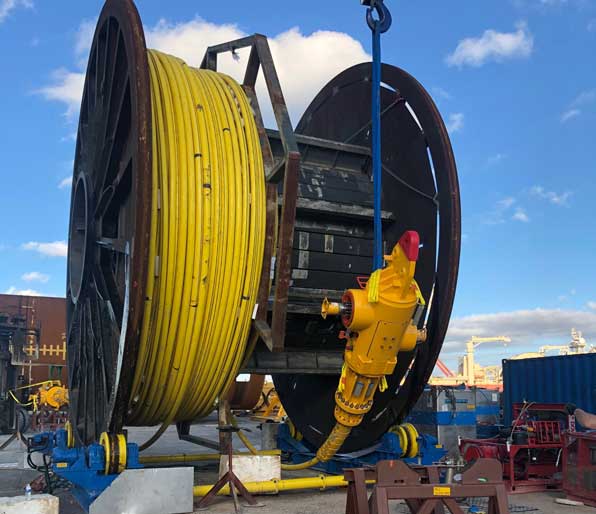 Efficiency and Safety
Koil Energy has experienced engineering teams that provide the necessary planning, supervision, specialized equipment and coordination with offshore installation personnel to exceed our customers' pull-in and spooling needs.
Managing every stage of the process from terminations, spooling operation, installation, testing, monitoring, flowline installation, and pull-in for umbilicals and flying leads, our comprehensive services provide multiple advantages that remove complications and familiarize us with your systems prior to arriving offshore.
Utilizing our approach to risk management, we ensure the safety of all personnel throughout the project by eliminating variables and validating conditions of the operations. Combining this approach with Koil's experience and equipment allows us to provide maximum control during pull-ins and spooling operations.
Pull-ins can vary and may include remediation. Our teams can assist in remediation using various retrofit kits designed for effective ROV installations converting potential failures into successes.
Leverage our expertise