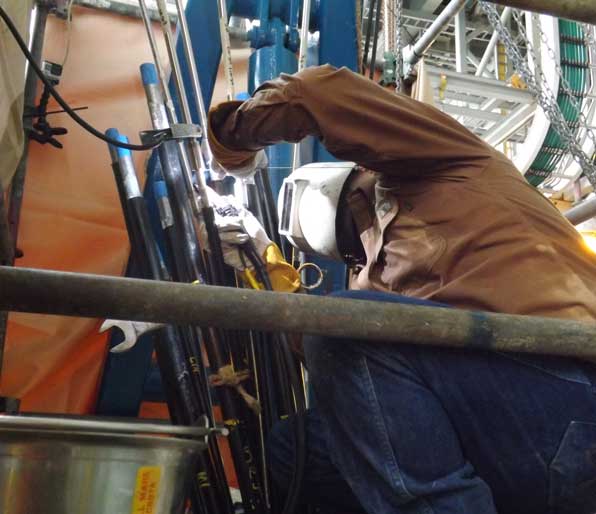 Safety and Product Integrity
We have the capabilities and experience in handling every aspect of an umbilical retermination. From decommissioning to alloy tubing welding to post-termination testing, Koil Energy can manage every critical step required to get your system back online. When handling an umbilical in disrepair, maintaining personnel safety is essential.
Our extensive track record of performing in-field umbilical reterminations provides us with the knowledge of what to expect and how to mitigate those risks. Koil technicians are experienced and trained to execute each aspect of an umbilical retermination, which keeps our teams lean and project costs low. We understand the importance of maintaining production and are ready to execute to get your well flowing again.
Available Equipment:
Winch
Pullhead
Umbilical Clamp
Replacement Armor Pot
Split Flange
Transition Fittings
Alloy Tube Welding
Pump
Test Spread
Solve your remediation issues with Koil