Seafloor Leak Remediation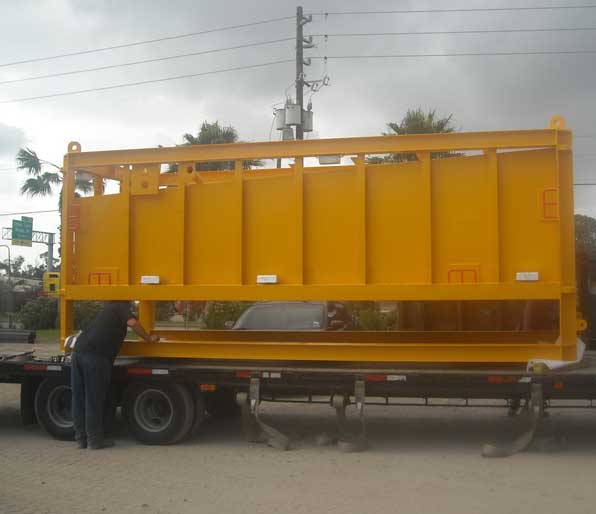 Stop leaks at the Source
Seafloor leak remediation is accomplished through the installation of subsea containment tanks on the seabed. Our containment tank is designed to straddle the seepage line to collect hydrocarbon fluid from seepage points on the seabed.
As the seeping fluid escapes the seabed, it moves upward in the water column and into the open bottom of the containment tank by method of buoyant force. The hydrocarbons are collected at a high point-slope within the tank then making the contained hydrocarbons recovered to the surface through an ROV hotstab interface. The containment tanks can even be outfitted with ROV-deployed folding wings that are sloped toward the tank for maximum coverage and hydrocarbon collection.
Additionally, the containment tanks can be daisy-chained together through a pin-and-socket connection allowing for unlimited length coverage of a seepage line. The pin-and-socket also allows for horizontal angular deviations of up to 40 degrees between containment tanks.
Variations of the containment tank structures allow for the containment tanks to be placed over existing field flowlines and umbilicals so as to not interrupt existing field infrastructure.
Solve your remediation issues with Koil